Talán életemben először reklámozok egy bulit a honlapon, de most szívesen megteszem. Egyrészt mert a magamfajta táncolni szerető Cure-rajongónak minden egyes The Cure köré épülő buli ajándék és kiemelkedő esemény; másrészről pedig fellép a Pornography, akik nem kisebb feladatot vállalnak, minthogy teljes egészében eljátsszák a Kiss Me Kiss Me Kiss Me albumot. Talán nehezebben eljátszható album nincs is - ezer szín, ezer hangulatváltozás, atomgyors és hiperlassú dalok, idétlen vidámkodás és gyászos sötétség - mindez egy lemezen, és mindez a kitűnő Pornography prezentálásában! Az együttes egyébként akkor kent kenyérre engem, amikor az egyik fellépésükön - olyan dalok mellett, mint a The Big Hand, a Cut Here, vagy a Secrets - eljátszották a Return-t, minden idők legméltatlanabbul háttérbe szorított sziporkázó Cure-slágerét. Ilyen együttest szívesen reklámozok a Cureous blogon! :)
Íme az ajánló:
FEB. 15-én mindenkit szeretettel várunk az R33 klubba, ahol ismét a dark wave / gothic egyik alapvetésének számító, számtalan zenekarra ható THE CURE köré szervezzük a rendezvényünket. Fellép a PORNOGRAPHY, mely a legendás 'Kiss Me Kiss Me Kiss Me' albumot adja elő élőben. Másfél óra gyönyör. Utána - a Cure-ral a központban - az alábbi műfajokból válogatunk:
Dark Wave | Gothic | NewWave | Coldwave | Deathrock | PostPunk | Synth | EBM | Industrial | Medieval | Martial - valamint más lélek- és lábtáncoltató zenék várhatóak.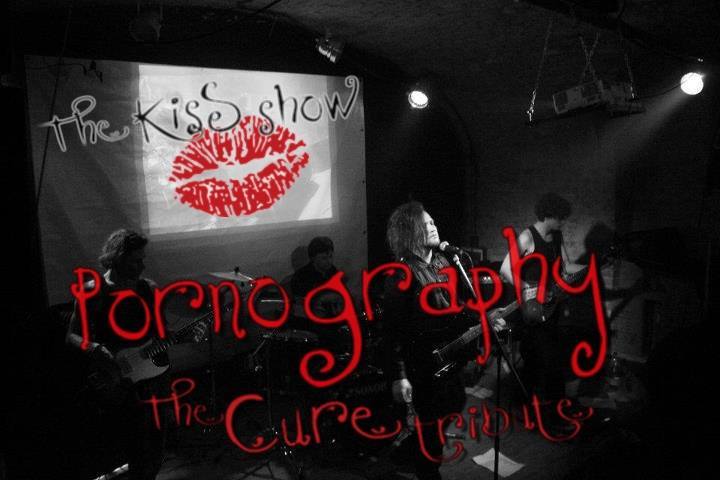 A képre kattintva olvasható a Facebook event: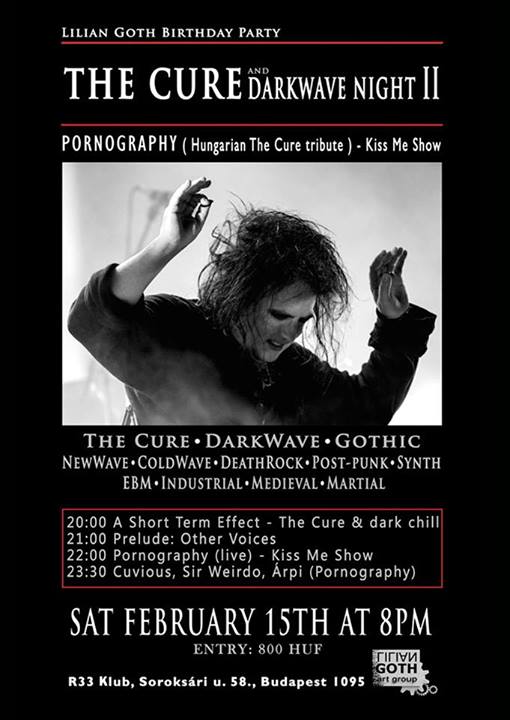 És itt a teaser:
A bejegyzés trackback címe:
A hozzászólások a vonatkozó jogszabályok értelmében felhasználói tartalomnak minősülnek, értük a szolgáltatás technikai üzemeltetője semmilyen felelősséget nem vállal, azokat nem ellenőrzi. Kifogás esetén forduljon a blog szerkesztőjéhez. Részletek a Felhasználási feltételekben és az adatvédelmi tájékoztatóban.